Driving meaningful NPS gains through objective Q
o

E Analytics
Proactive NPS Management

Customer loyalty should not be an even playing field. Secure your advantage by instrumenting your service operations for NPS success.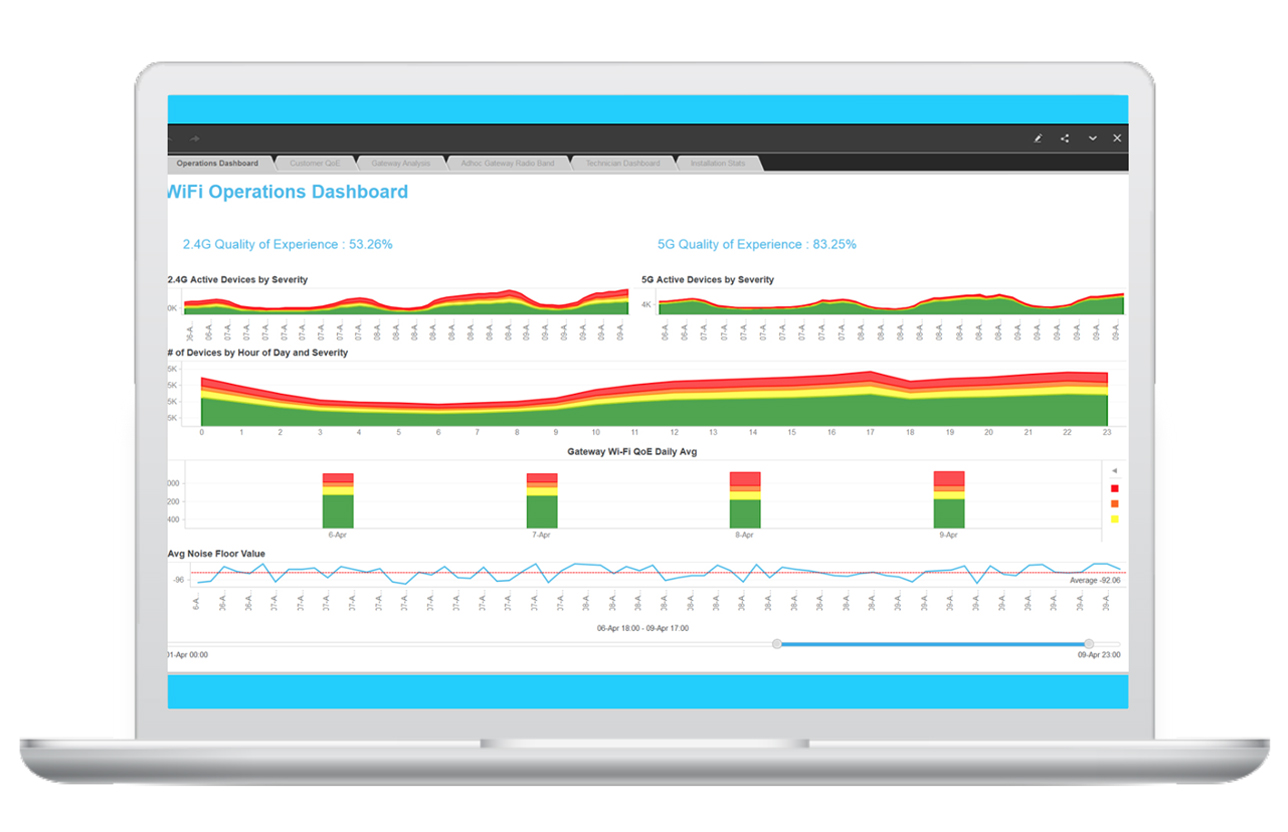 Problem Statement
Difficult to make NPS meaningful in day-to-day operations.

Unclear which 'Key Quality Indicators' drive customer perception.

Difficult or impossible to proactively manage better NPS scores.
Capabilities Summary
QoE Index
Quality of Experience score, built from controllable quality metrics.


Early-Warning Analytics
Identifies degradations before they become problems.


Extensible Reporting
Highly-flexible reporting and dashboard capability.


Worst-Offender List
Rank-ordered lists for customers and/or devices needing remediation.

Ready to see this application in action?
Improve Customer Satisfaction in Service Quality

Deep visibility of individual contributors to the quality index allows implemention of practical improvements proven to enhance NPS.

Identify and engage at-risk customers before they go negative, using objective quality measures to focus your efforts.

Foundation of continuous-improvement and outage prevention efforts, with concise trending analysis.

Increase your customers' brand loyalty.
Objective QoE analytics deliver value through:

Increased Customer Lifetime Value (CLV) returns; happier customers stay with you longer and spend more.

NPS promoters have a significant impact on word-of-mouth goodwill.

Moving customers from detractors to promoters has enormous profitability impacts.

Pairing deep domain expertise in telecommunications
with advanced, human-centered automation, Mariner is a uniquely qualified service and solution provider.
Proactive NPS Management