Predict and Prevent HFC Network Component Outages
HFC Network Component Performance Management

Take proactive command of HFC network performance through inventory-driven analytics; isolating the root cause and magnitude of network degradations before they become outages.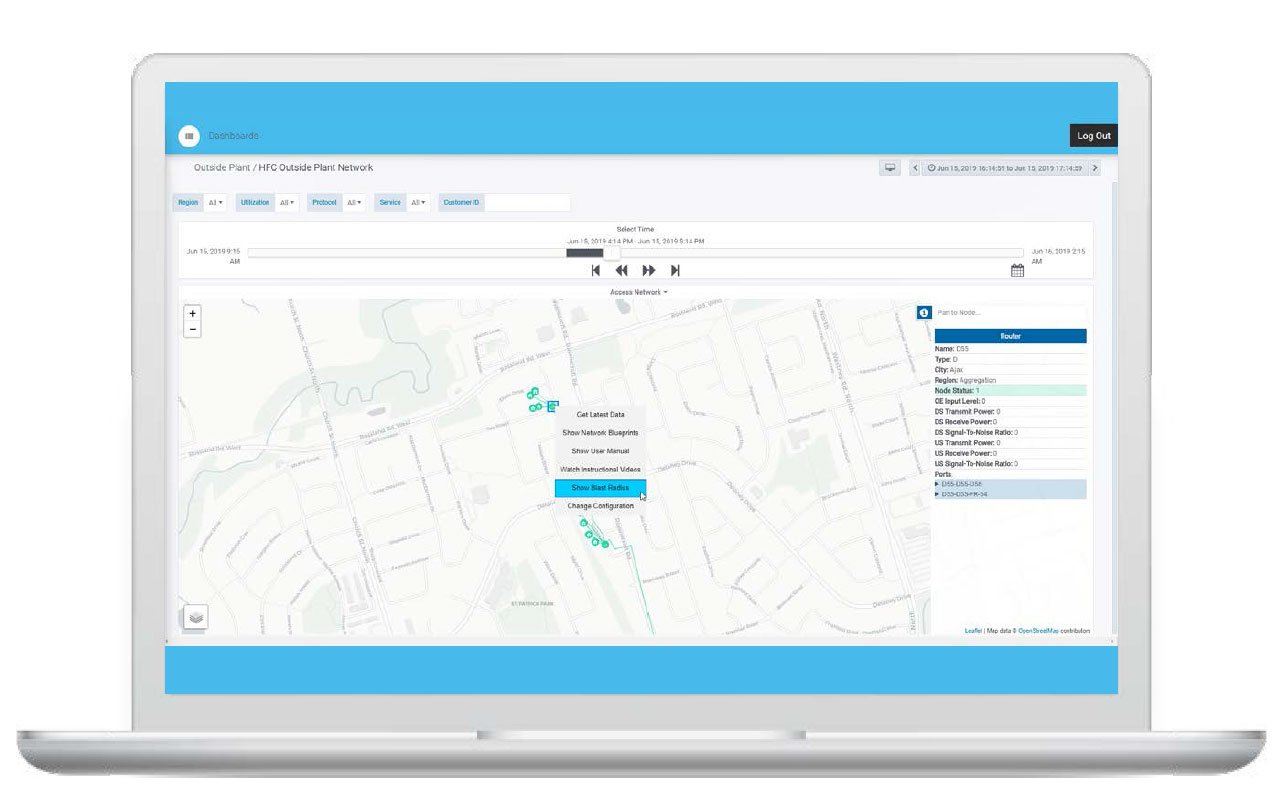 Without proactive measures, network problems are harder to fix.
Correlation of common faults across a complex HFC access network.

Pro-active intervention must be driven by real-time analytics.

Impact analysis and preventative automation require precise profile of blast radius.

Precise determination of per-service implications is required.
HFC Performance Management Capabilities
Inventory-Driven Topology
Element-by-element service tree mapping from central inventory records.

Service Awareness
Per-service telemetry along the signal path.

Root Cause Analytics
Machine Learning and rules-based trouble profiling.
Network Status Playback
Time-series analytics capture the history of the network.
Blast Radius Analytics
Quickly report on the severity and impact of degradations.
Ready to see this application in action?
Mariner keeps your HFC network running:
Proactively orchestrate your network through timely and precise analytics

Identify, characterize and locate network troubles in real-time.
Feed localized conclusions to network automation and alerting systems for remediation.
Instantly assess the severity of network troubles; identifying impacted customers and services.
Mariner's performance management delivers value through:
Highly precise and objective analytics are key inputs to closed-loop automation.

Network performance scores can be accurately profiled from both service and individual customer perspectives.

Customers and services can be benchmarked across the network, powering more focused network upgrades.

Pairing deep domain expertise in telecommunications
with advanced, human-centered automation, Mariner is a uniquely qualified service and solution provider.
HFC Network Component Performance Management